20 Jun, 2022
Blog: The S in ESG; affordable senior housing for Southwark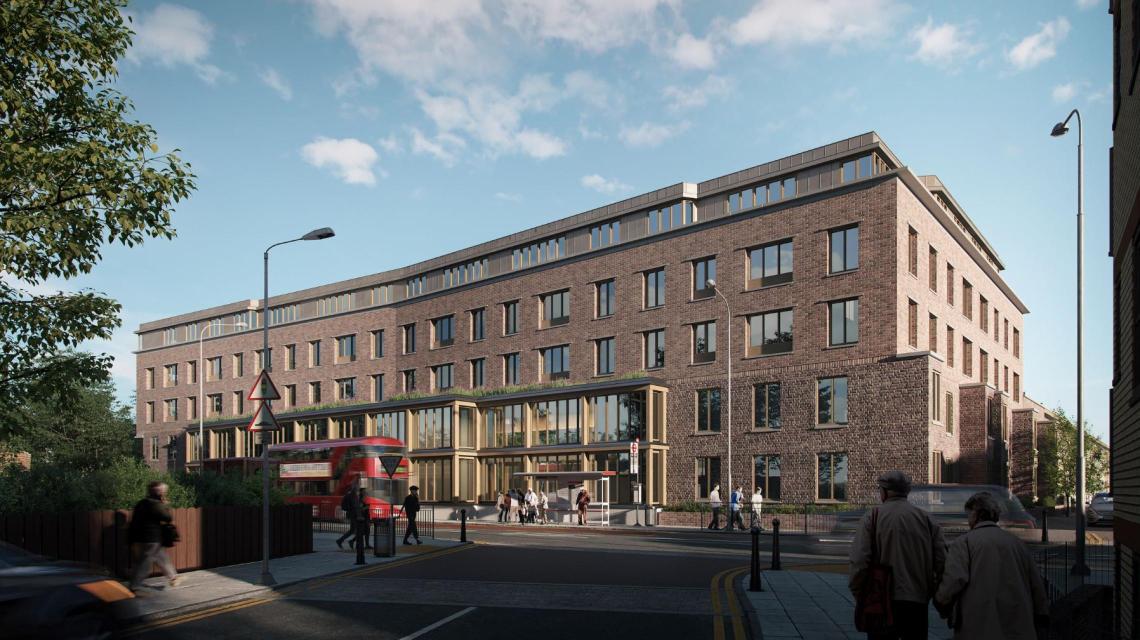 By Alex Stocker, development director
We are now around six months away from the completion of Appleby Blue, a new almshouse in the north of Southwark that will provide modern, independent sheltered housing for over 65s that meets the demands of the 21st century. As this project draws closer to welcoming its first residents, it gives me an opportunity to talk about ESG in real estate and what it means to JTRE.
Vital to our business
Simply put, ESG can no longer be ignored. Historically an optional 'nice to have' for the industry, today it must take centre stage in everything we do as business, from tackling climate change with sustainable design to ensuring transparency in our actions that allows the growth of responsible cities. This sits at the core of the JTRE business.
The S (social) in ESG is particularly important to me. As a developer, we have the privileged opportunity to shape spaces and communities that can deliver true social benefits for society. This means ensuring that we are continually developing varied projects that meet the differing needs of various end users, whether office occupiers needing high quality space that empowers their businesses to thrive, or professionals needing centrally located housing.
In the case of Appleby Blue, it is ensuring that we provide fit-for-purpose, genuinely affordable senior housing that empowers Southwark residents to live independently for as long as possible, with the option for care adaptions to each apartment if needed thanks to clever design. This will ensure the important legacy of our partners and operator of the almshouse, United St Saviour's Charity, can continue.
A history lesson
The history of almshouses stretches all the way back to medieval times when religious groups took in and cared for the less privileged – delivering social value long before the term ESG came around. Over the years almshouses evolved and during the Georgian and Victorian era became more urban in character, run by charities and tending to provide accommodation for elderly low income residents who needed it most. The majority of current almshouse stock dates from this period, however much of it is in need of updating to meet modern standards, with limited new stock being built.
It is for this reason that we are so excited to deliver the new Appleby Blue. Designed by renowned architects Witherford Watson Mann, each of the 57 new homes are spacious and beautifully designed, along with community kitchen, beautiful courtyard, gardens and multitude of shared spaces and resources throughout the development.
As with all JTRE developments, Appleby Blue embodies our ethos of 'We shape space', creating an enduring community that will serve the needs of local residents who need it most.