01 Mar, 2022
Blog: Creativity creates new opportunities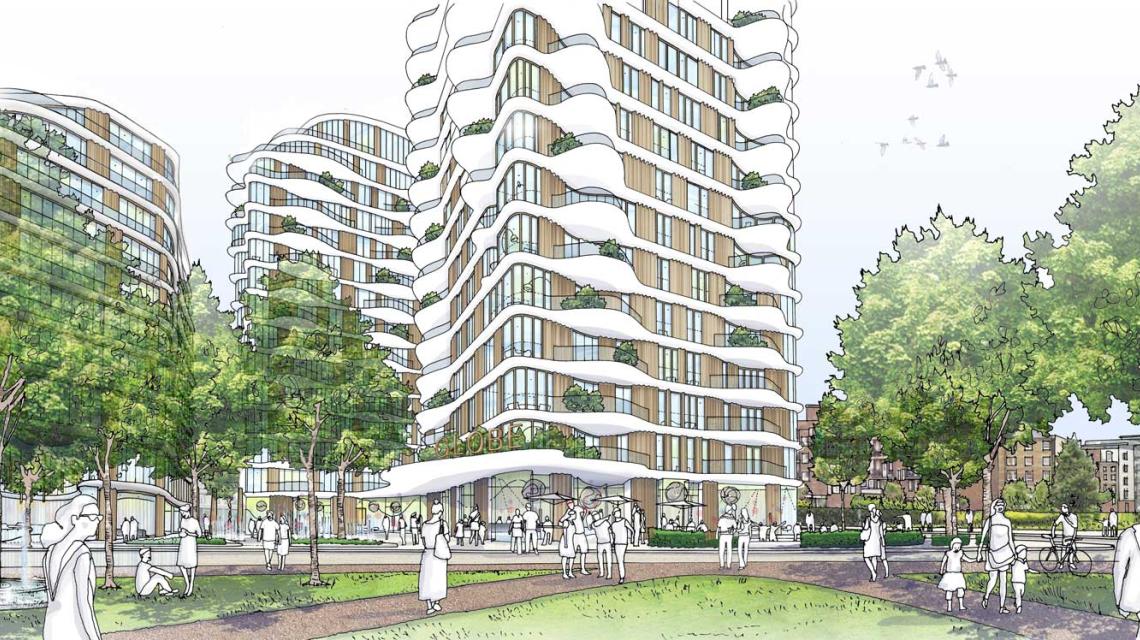 By Christian Stocker, Acquisitions Director
Property development is a creative but risky endeavour - timeline, risk, ability of those involved and of course profits need to be considered. The latter can be likened to pinning a tail on the donkey and is certainly not as easy as some industry outlets and commentators might make out.
Whether ground up construction or transforming an existing building into a better building, it all starts from an idea, a concept, a desire to improve. Embodying this, my father was a gifted architect who trained my brother and I in the traditional practice of craftsmanship (with a real pen!) during the late 80s and 90s, which was a truly creative process and in many ways felt like solving a puzzle. This sums up exactly what property development is - a puzzle - getting all of the pieces in the right order to find the solution.
Breaking the mould
Although drawing seems an archaic method to use compared with the ease at which computer software can turn thoughts to image, most architects would admit to still using a sketchpad regularly for their thoughts, site sketches and problem solving. So much of an architect's time now is spent report writing, drafting analysis and box ticking, that truly breaking the mould is hard, especially given financial considerations and ever-increasing planning restrictions.
The puzzle is expanding now, as the way buildings are designed and how people use them is changing. They play different roles in their communities and locations, with converging uses that mean people can now live, work and socialise in the same development.
As a business, whether we are creating homes for people to live in or dynamic working environments for companies and individuals in which to thrive, the fundamentals for JTRE London remain the same. Luxury isn't just about the materials used - a beautifully wide lobby can feel luxurious just as the variety of retail offerings can create a luxurious environment, however JTRE London goes further and creates holistically luxurious environments; shaping space. Many might say this but we are here to be judged and for those wishing to improve, come and speak to us.
New demands
We all know the demands being placed on real estate now are greater than ever before and it will force us to meet this challenge in new and exciting ways. This evolution, this shift in the way real estate is interpreted will enable some incredible architecture, encourage advancements in practical technologies and change the way we all live and interact with each other.
The expectation from our clients is higher than ever and what we expect from our buildings is more comprehensive. Whilst forced change can be painful, if all stakeholders within our sector from local authorities to developers and specialists embraced these rapidly moving dynamics, we could fast forward collectively to see what we all really need to be doing.
Finances of course take a huge role in projects but via collaboration the risks are significantly removed - with councils and developers working together even as loosely as with revised targets and standards of quality, it is certainly possible to give everyone what they need.
In conclusion, it's one of the most exhilarating times ever for our capital's development landscape. So come and visit the most exciting development in London at Triptych Bankside and let us share the project vision and that of JTRE London. We are here to shape space.