16 Feb, 2022
Blog: Post-Covid design for a new world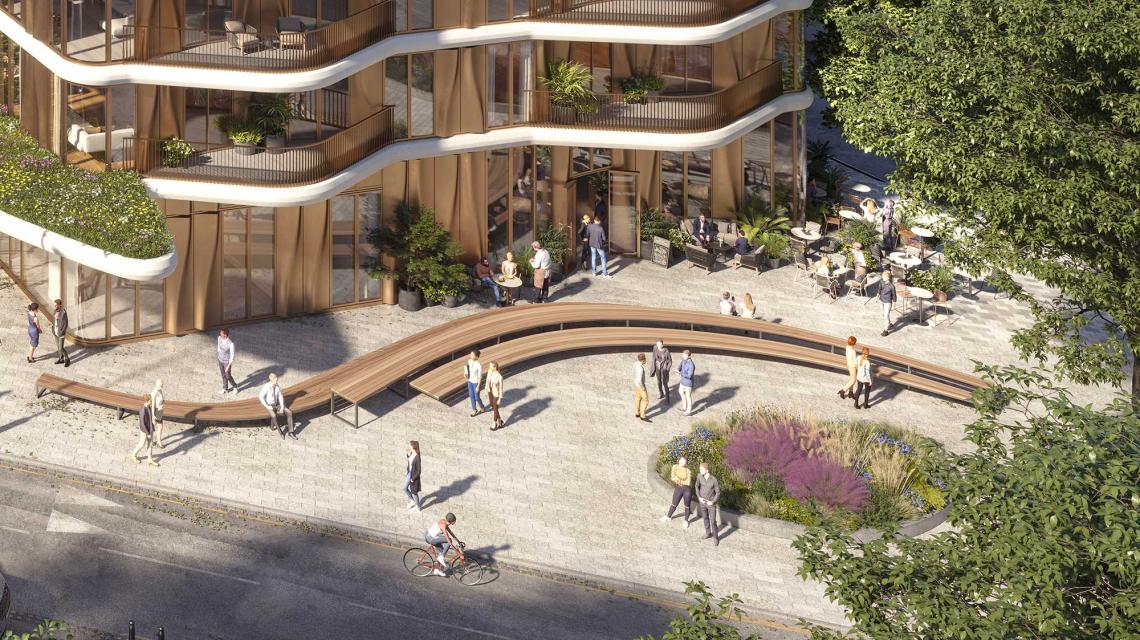 By Christian Stocker, Acquisitions Director
So much can be achieved through design. A great piece of architecture can lift the spirits and cause us to stare in wonder at what was once just an idea, now turned into reality.

Positive design can also change the way we think, challenging misconceptions and outdated ideas. People have become even more familiar with their own limited surroundings in the last two years and the amount of construction and renovation work going on seems to suggest many have decided to change their properties since the various lockdowns, all too aware of previous limitations and seeking revised spaces to suit new ways of living and working.

Covid-19 has and will impact the property industry for years to come. We need to embrace this and we need to be bold in doing so because it feels like the pandemic has accelerated the industry forward a few years on the trajectory it was already headed.
More space, more outside space and greater levels of natural light - these are some of the standard necessities for offices and residential buildings now, as we get comfortable with working from home a little more and as our demands from both spaces changes.

But has this demand always been there? I believe so. Perhaps it's because the ever-increasing pressure on house prices and the cost of their delivery meant that the design of real estate being offered to the market historically hasn't aligned with our fundamental requirements. Maybe over the years our senses have been dulled to accept mediocracy. It's time to wake up.

It wasn't too long ago when developers would simply add some marble and 'bling' to a building's interior and call it luxurious. Yet today if we were to look back at that time, it would become starkly obvious that some rather average buildings were perceived as incredible by the market.

Mediocrity has no place in this new reality and at JTRE London our DNA craves the creation of beautiful spaces, which is why our corporate slogan is "We shape space."

We believe in bold design and at Triptych Bankside we are leading the market with our seamlessly flowing layouts, high levels of natural light and apartments with outside spaces, all wrapped up in a beautiful shimmering facade which emulates the ripples of the river Thames.

Triptych Bankside is a post-Covid statement of design which seamlessly couples form and function. The rest of the market will need to react to buyers also and this needs to be augmented by Government policy and fundament planning policy changes that can help unlock high quality new real estate that meets the demands of this brave new world.