29 Jun, 2021
Appleby Blue topping out brings the completion of JTRE London's first project one step closer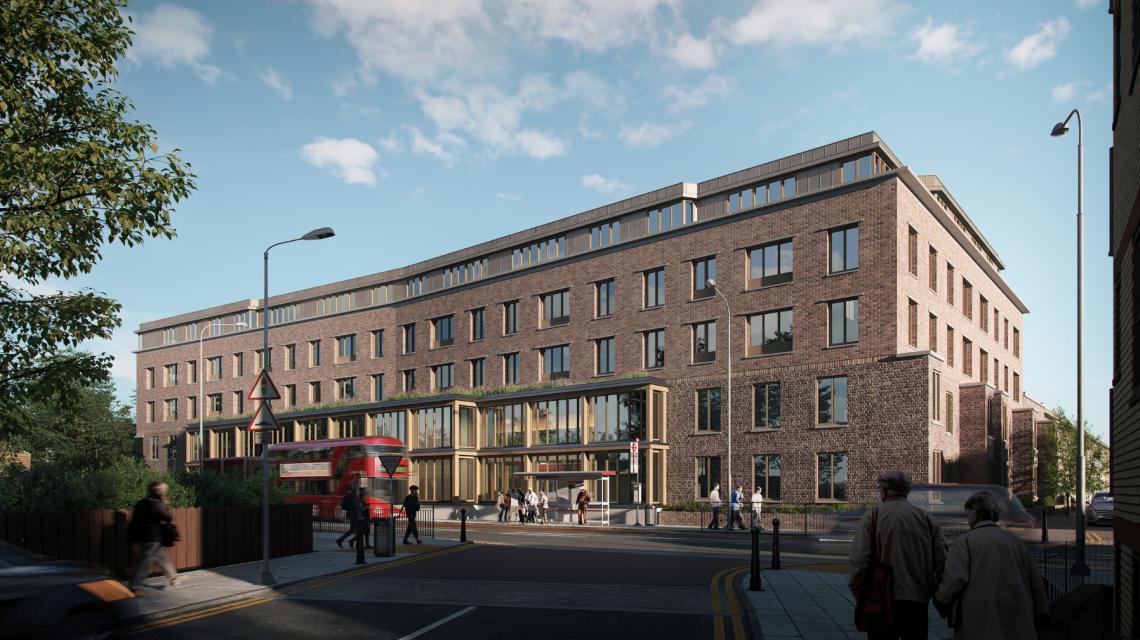 JTRE London has marked a milestone in its launch into the London market with the topping out of its first development, Appleby Blue Almshouse.
The development is the first of JTRE London's two projects in the capital to reach this milestone and will also be the first to be completed in Q1 2022, just ahead of the company's flagship development, the £400 million mixed-use scheme, Triptych Bankside.
Appleby Blue Almshouse, located in the heart of Bermondsey, is a project in partnership with influential Southwark- based charity, United St. Saviour's. It will house 57 affordable and self-contained apartments and provide a living environment that will allow residents to live as independently as possible for as long as possible. A combination of design, technology and the support of specially trained staff will enable this, alongside an unmatched array of facilities; a landscaped courtyard garden, 24-hour shared spaces, a library space, meeting rooms, a spa and wellbeing centre and a rooftop allotment.
Juraj Marko, Managing Director at JTRE London, said: "We are very proud to be involved with Appleby Blue as our first UK project that will be completed so the topping out is a truly exciting moment for us. At JTRE London, we create contemporary places and spaces for life and living fit for the 21st century and this demonstrates the breadth of knowledge and expertise that our team can bring to the table. We look forward to hitting many more milestones in the capital."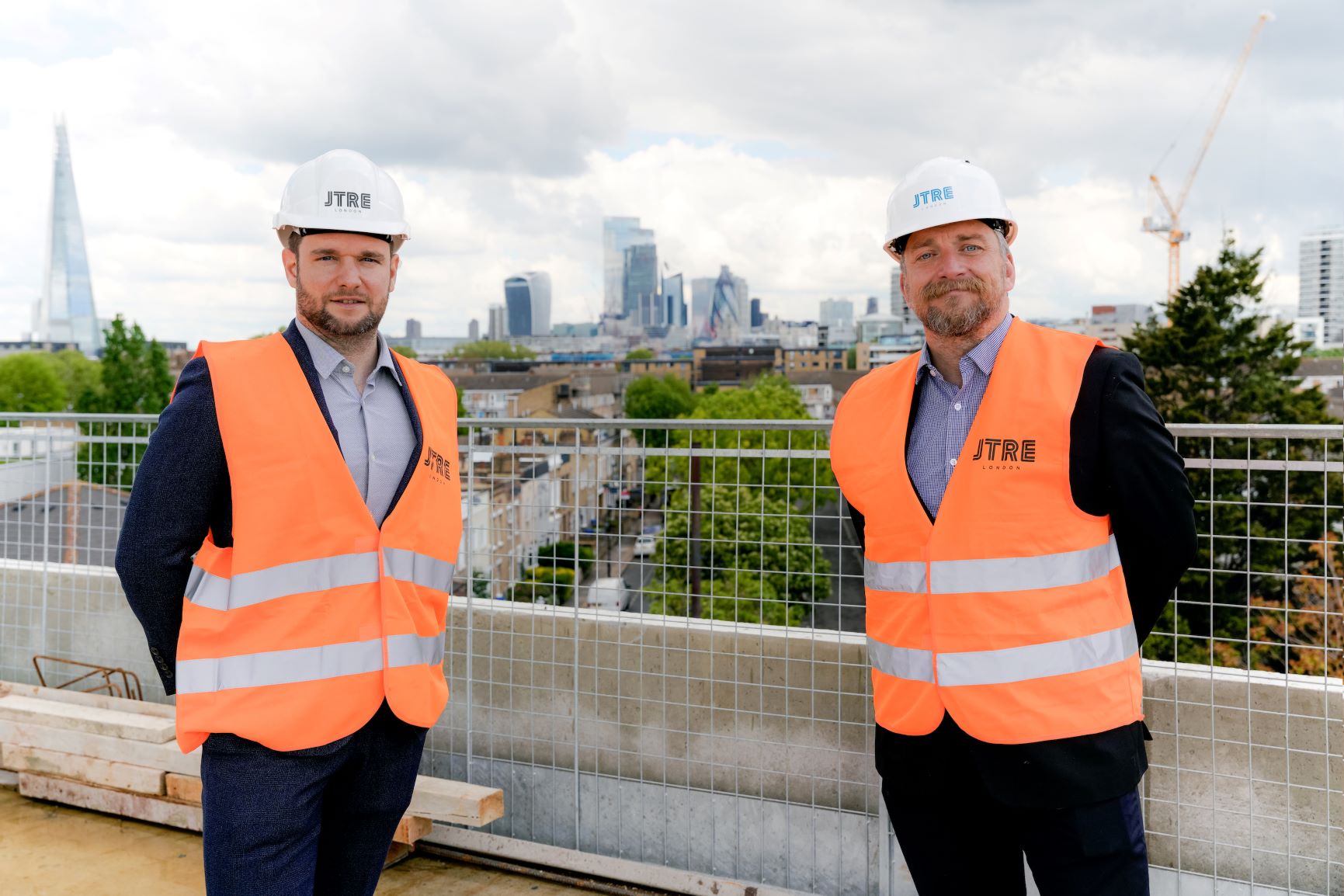 Juraj Marko, JTRE London, and Martyn Craddock, charity CEO
The building, designed by internationally renowned architects, Witherford Watson Mann, to set a new benchmark in sheltered housing, will also be a resource that the local community will be encouraged to use. From the Appleby Blue Community Kitchen to the flexible spaces that will host a variety of events and activities, it will ensure that the people who live and work at Appleby Blue regularly socialise with, and are members of, a thriving, intergenerational community.
This emphasis on community is reflective of JTRE London's ethos, 'we shape space'. It endeavours to create flourishing communities in vibrant neighbourhoods that allow for a high-quality lifestyle.