19 Jun, 2023
JTRE London inks deal with Art Academy London at Triptych Bankside for cultural and educational hub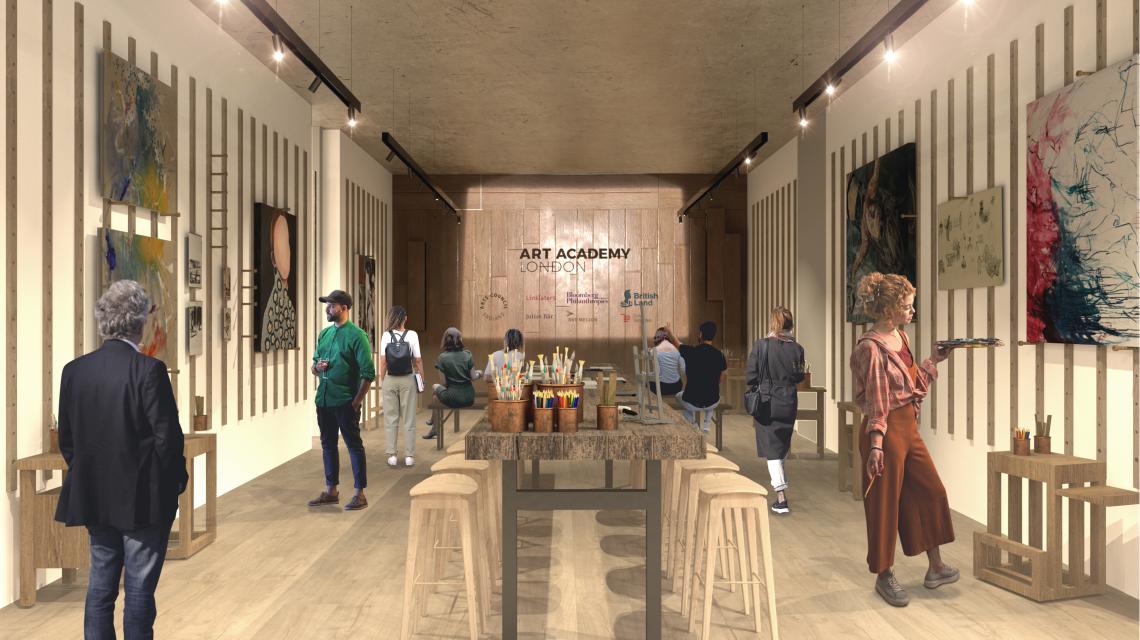 JTRE London has reached an agreement with Art Academy London, a young and innovative art school, to take 14,000 sq ft of space at Triptych Bankside on a 10-year lease.
Located at the heart of one of London's most culturally rich districts, the award-winning Triptych Bankside is the ideal home for the Academy's additional teaching and exhibition spaces. The deal brings the total amount of commercial space let at the scheme since launch in March 2022 to 82,000 sq ft, with Art Academy London's arrival helping to further activate the site and create a vibrant new mixed-use destination. 
The Academy, whose current campus is nearby in Borough High Street, will take space over two floors at the Southbank development. Teaching facilities will include nine studios and an auditorium for 100 people.
Rob Pepper, Principal of Art Academy London, said: "The combination of bold architecture, exceptional quality and first-class cultural location make Triptych Bankside the ideal space for us. Our focus is on an intensive and hands-on teaching, which means having the right facility is vital for inspiring our staff and students. Additionally, we stage exhibitions, host classes and workshops, provide free tuition to local charities working with disabled artists and  free places on our Young Artists courses to local schoolchildren, so the location is perfect."
Nigel Fleming, Joint Managing Director of JTRE London, states: "This is another huge milestone for JTRE London as we approach completion of the residential building at Triptych and continues to demonstrate our unwavering commitment to shaping the spaces that we operate in for the better."
"We are delighted to work with the team at Art Academy London to help make their vision a reality, this is an exciting addition to Triptych Bankside, adding to the strong artistic credentials of the area and further activating the site for residents and the wider community."
"We've seen unprecedented demand for space at Triptych Bankside by organisations, meaning we have assembled a strong range of tenants making the Triptych Bankside estate one of the foremost schemes in London."
www.triptychbankside.com/artacademylondon