23 Oct, 2023
Triumph at the Evening Standard New Homes Awards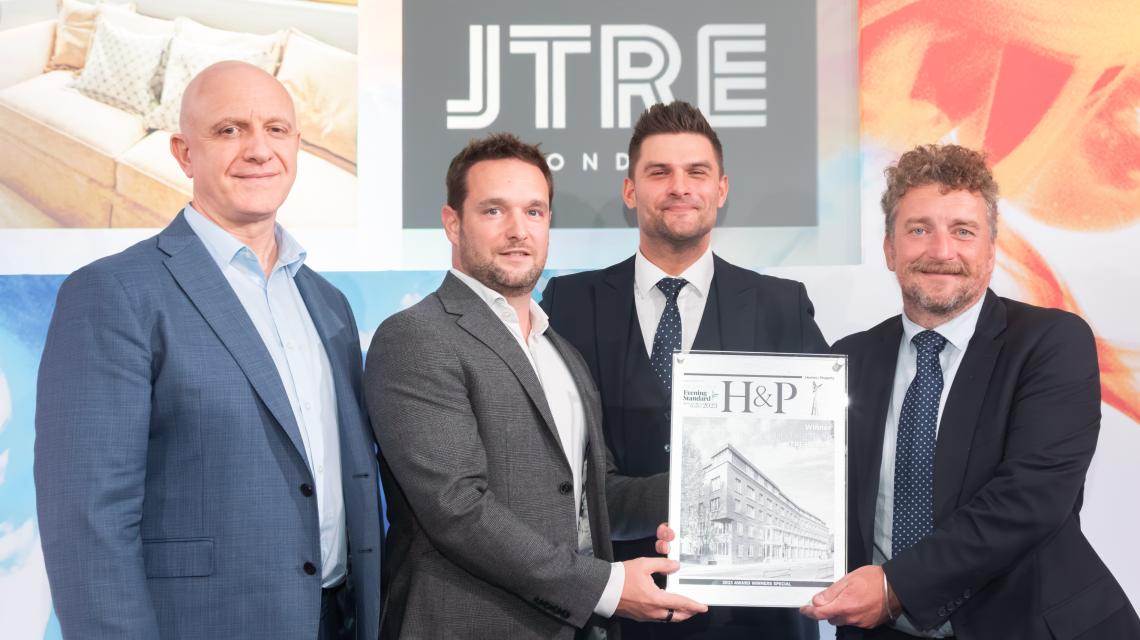 JTRE London is delighted to have scooped five awards at the prestigious Evening Standard New Homes Awards last week, adding to a string of accolades for the business over the past 12 months as part of our exciting growth journey.
Now in their 32nd year, the Evening Standard New Homes Awards recognise, celebrate and commend innovation and excellence in today's new homes.
£450m architectural landmark Triptych Bankside was awarded 'highly commended' in the Best Luxury Home, Best Apartment and Development of outstanding Architectural Merit categories.
Meanwhile, innovative almshouse development Appleby Blue won Best Retirement Development and the ceremony's overall Grand Prix Award – which is chosen from all of the winning projects this year. 
Juraj Marko, Joint MD for JTRE London, comments: "We are delighted that our first London developments have both been celebrated. In a relatively short space of time, JTRE London has carved out a reputation as one to watch, with our projects not only enjoying strong commercial success but getting positive recognition from the industry."
Nigel Fleming, Joint MD for JTRE London, comments: "These awards are a recognition of our unwavering commitment to creating game changing developments that positively shape the fabric of London by combining exceptional design, location and quality, whether high end luxury homes or raising the bar for affordable later living."
Our thanks go to all our staff and project partners. We look forward to further success in future.